The project's steering group and PCC recently made a visit to Lundy to see the work progressing on the church. It was an amazing sight to behold with the building clad is scaffolding!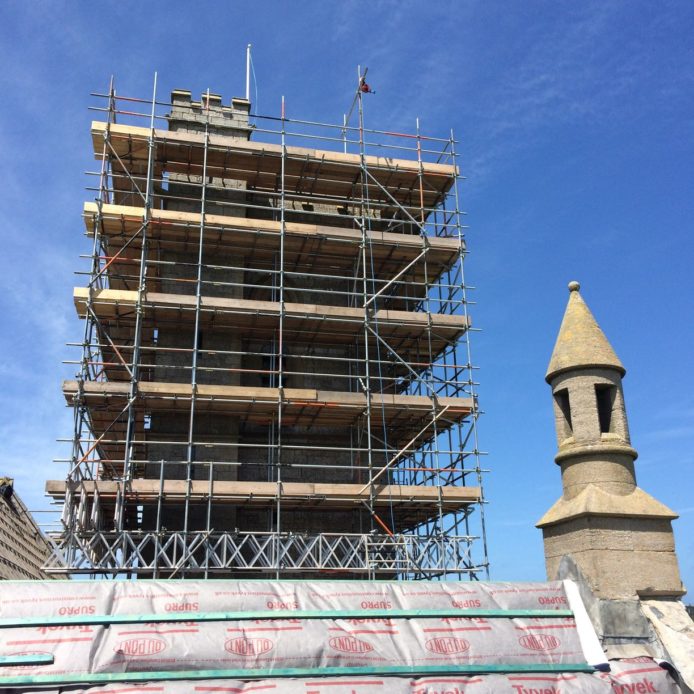 The old roof is being repaired and the new tiles are about to be fitted.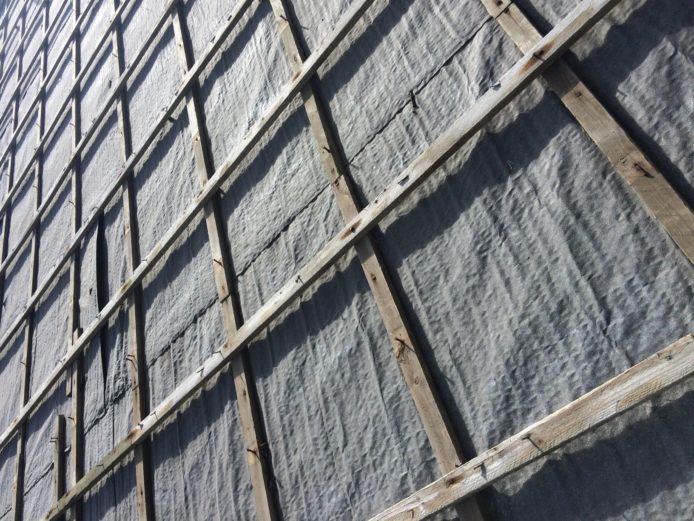 Internally all the pews have been removed from their locations to enable access to the walls to remove rubble which was compromising the damp course. Many of the pews are quite rotten but a number will be restored and returned to the church.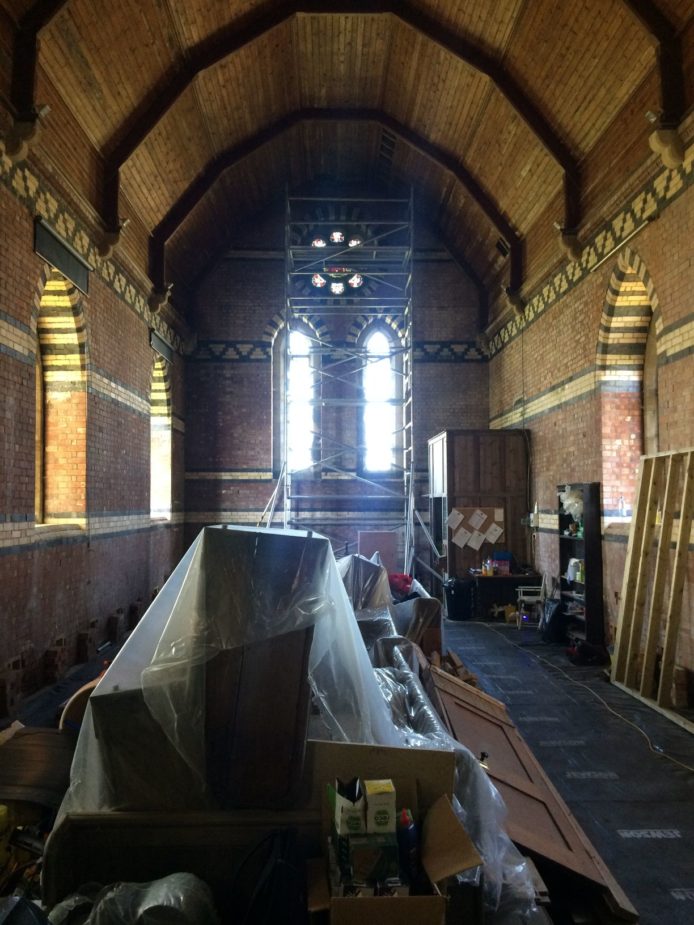 The old vestry sleeping platform has been removed and a new floor inserted at a lower level resulting in extra headroom. A study space, kitchenette and a shower room will be constructed in the room below.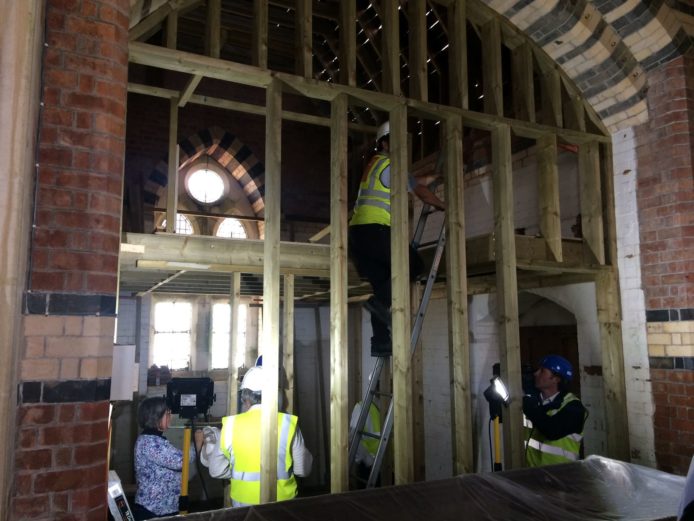 Having the scaffold around the church resulted in plenty of opportunities for photos. A close up of the statue of St Helen ("Sancta Helena") on the tower wall was possible which is in good condition. It has revealed the extent of the known cracks in the tower and the very poor state of the clock face.
We still have £150,000 to raise so please continue to contribute to our project. Your donations can help restore the clock, repair a pew or support the restoration of a window. Please click the donate button above to support us. Thank you.