We're really pleased to announce that following the announcement of the Heritage Lottery Fund award, work is beginning to restore St Helen's for the island's visitors and resident community.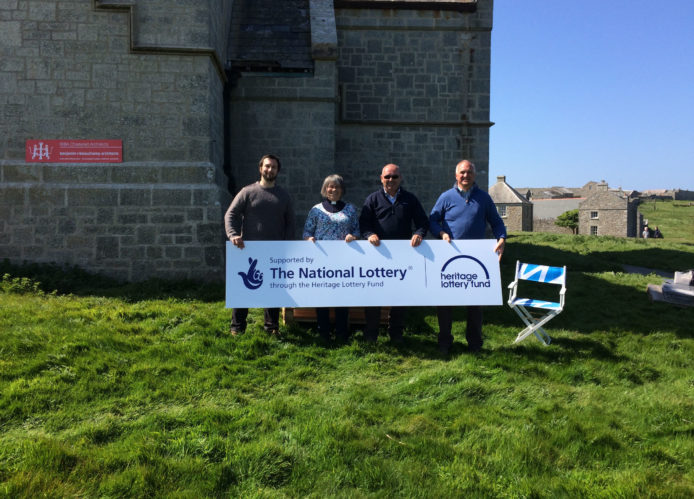 We've been busy appointing a project manager, Jeremy Dunn from Ward Williams Associates, and mobilising a contractor Splitlath. We hope to provide more information on them soon!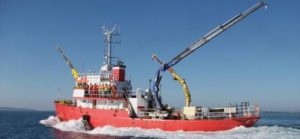 On Tuesday 9th May 26 tons of scaffolding was delivered to Lundy on board the 'Severn Seas' which sailed out of Swansea. Shaun Gay from Splitlath was on site to receive it and it will start going up around the building immediately.
Please do continue to donate to the project! We have a shortfall of £150,000 so your contributions will make a significant difference to the success of the project. You can donate by clicking the red 'Donate' tab above. Thank you.