The current church of St Helen's has been a notable feature of the Lundy skyline since 1897, but the history of Christianity on the island dates back as early as the 6th century.
500s–800s
The burial ground near the Old Light is an important Christian site that contains four memorial stones dating from between the 5th and 8th centuries. It is thought that the contents of the grave were moved to Hartland in the 7th century where the church, which is visible from Lundy on a clear day, is dedicated to the saint.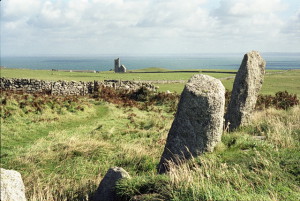 1244
The first documentary record of a church on Lundy is in 1244 when the tithes for 'all skins of rabbits taken in the island' were payable to the church. It is possible that the church was built at the same time as the island was being fortified by Henry III against the Mariscos.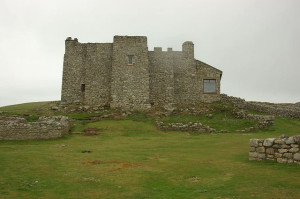 1700s
The ruined chapel in the burial ground was probably built by Thomas Bushell whilst he defended Lundy for the king during the Civil War. It has been a ruin since the 18th century.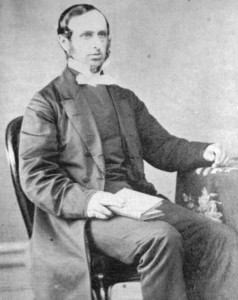 1885
The Revd Hudson Heaven inherited Lundy from his father in 1883 and two years later he built a small, pre-fabricated church near the site of Government House, but he still held the ambition to build a larger, permanent church.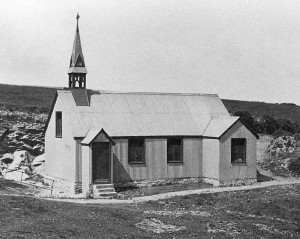 1897
After inheriting a legacy the Revd. Heaven's fulfilled his ambition in 1897 when the present church of St Helen was consecrated. The population of the island at the time was around 60 and was often swelled by visiting seamen, which explains its size. It is built using granite from the island and other materials brought in from Ilfracombe. Lundy became known as the 'Kingdom of Heaven'.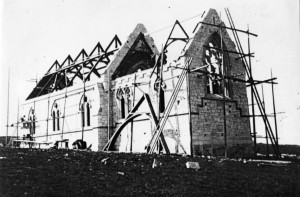 1962
St Helen's was severely damaged in a gale causing significant damage to the window above the altar and the roof. The arch was replaced by a concrete lintel, so that the window is now rectangular in shape.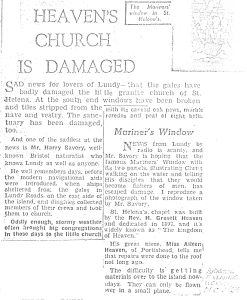 1994
The fittings for the eight church bells quickly corroded and the bells were taken down from the tower in the early 20th century. In 1994 they were restored and continue to attract many groups of visiting bellringers to Lundy. Two more bells were added in 2004.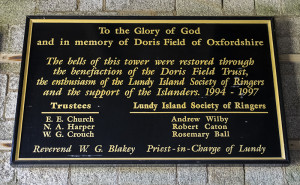 2010s
The church continues to suffer from damage due to its exposed position. A steering group was formed to plan its restoration and use for educational and research purposes as well as worship. The parish of Lundy was created in December 2013. It is hoped that repair work will begin in 2016 and the restored church will open in 2017.